Second week in Australia
30th January
Archerfield is the Biggin Hill or Boundary Bay of Brisbane but without the life of these equivalent places.
There is activity in the early mornings, but the place dies in the afternoons, and during the weekends.
Both airport cafés are closed on the weekends meaning there is no focal point for local aviators to meet up.
The schools are friendly but for most people it's go flying, pay your money, and go home.
So I am always on the lookout for where one might go and find some life, a home away from home for flying enthusiasts.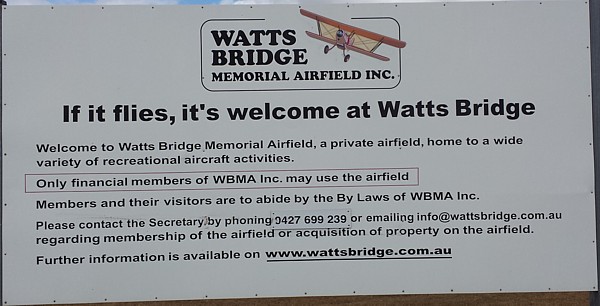 Rodney knows the Ratcliffe brothers from the lifeboat group he is a member of who have built their own aeroplanes, and so we took a long drive inland to Watts Bridge Airfield to go for a look.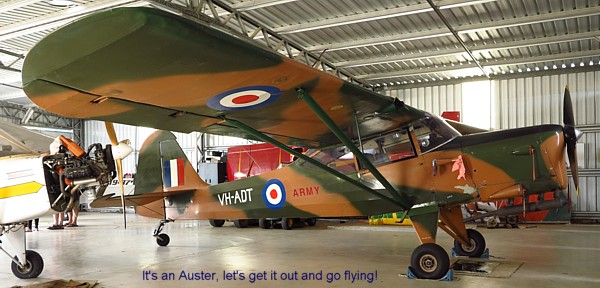 There was a group of older chaps in the clubhouse and we were welcomed with tea and coffee, serve yourself in the proper club way.
This airfield has a well attended fly-in every year; there are pictures on the Google Maps site.
I was pleasantly surprised to find an Auster J5F in the hangar where the brothers homebuilt aeroplanes are stored... I was strongly tempted to push it out for a flight.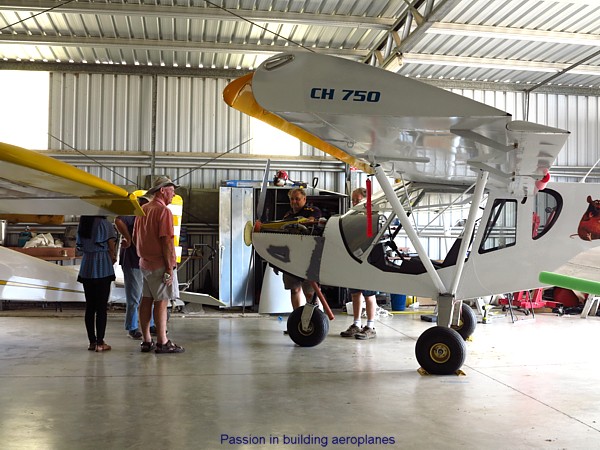 The Ratcliffe brothers have built a Zenair CH 601 and a CH 750 both fitted with Corvair six cylinder engines. The 750's Corvair engine has Volkswagen cylinders and cylinder heads!
I knew the Corvair was Chevrolet's answer to Volkswagen, but I did not know that VW cylinders could be fitted to the American engine.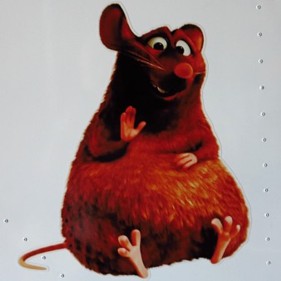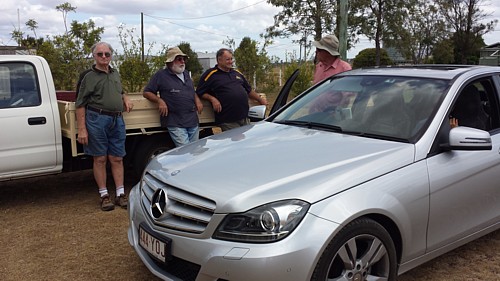 We drove into the nearby town of Esk where we had a nice lunch in a chinzy restaurant - artful local craft items shop - historic pictures - Queenslander house.
The local architecture in Queensland is very attractive.
Then we visited Lake Wivenhoe on the way back to Brisbane. Here many million cubic metres of water was released during heavy rains to flood the Brisbane River valley in 2011.
Trip into Brisbane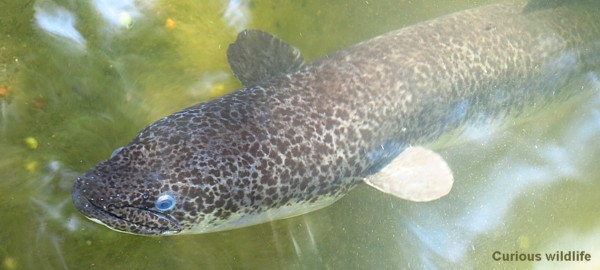 Wildlife in Brisbane seems to be quite tame... Birds get very close to people, especially the Egyptian Ibis, the Myna Birds, and the local Magpies. Scroungers for food probably.
The large eel above was curious about the people visiting the botanic park.
I was here to meet up with Iain who I had met in Vancouver in the early 90's, and then once at White Waltham. He and his wife prefered Brisbane to Vancouver and I can see why.
But Iain has not taken up flying in Australia; (licencing, security, and lack of atmosphere is a bit of a put off); but he does keep his hand in by spending summers (Brisbane winters) in England towing giders.
Certainly the aviation community is more concentrated, and perhaps a bit more enthusiastic in England.
It's interesting that today's travel opportunities enable people to live both in England and in Australia, avoiding the winter in both places.
People who lived in the Queenslander houses fifty years ago, and a hundred years ago, could never have imagined life in opposite ends of the world in the same year.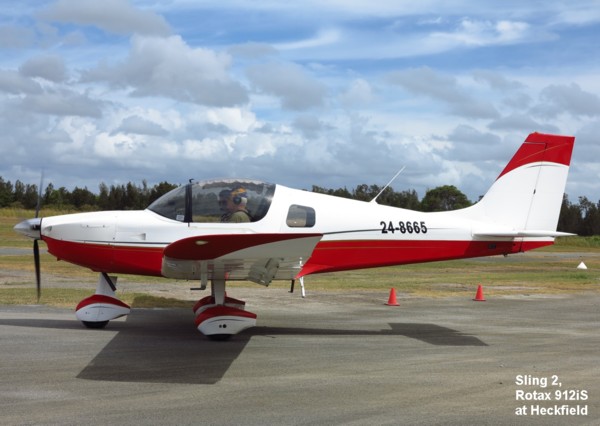 Oliver goes flying with Tony, chairman of the recreational flying club
Saturday morning we got up early and I went to Heck Field on the Gold Coast with my nephew to see what (aviation) life there was there.
Last time I came it was dead in the afternoon... Flying here takes place in the early mornings before the wind and turbulence come with the afternoon Sun.
Early Saturday morning Heck Field was busy with a development of a Sonerai doing aerobatics overhead the field, and a few light sport aeroplanes doing circuits and local flying.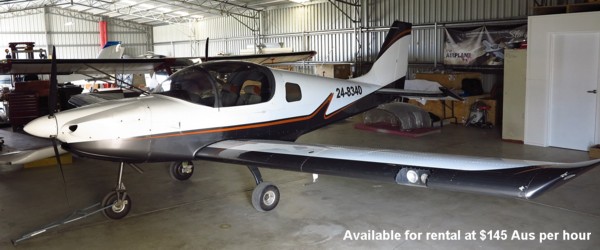 There is a good group of enthusiastic pilots at Heck Field who were very welcoming, (+ tea and biscuits), and the chairman (treasurer) offered to take both myself and my nephew for a flight in his Sling 2.
Oliver went first and then I had a go.
The Sling 2 is an honest aeroplane, easy to fly, and fun too. I did some turns, and a couple of stalls, and then Tony showed me how the autopilot worked.
This example has the fuel injected Rotax 912iS engine fitted together with an electric variable pitch propeller. Performance was very good.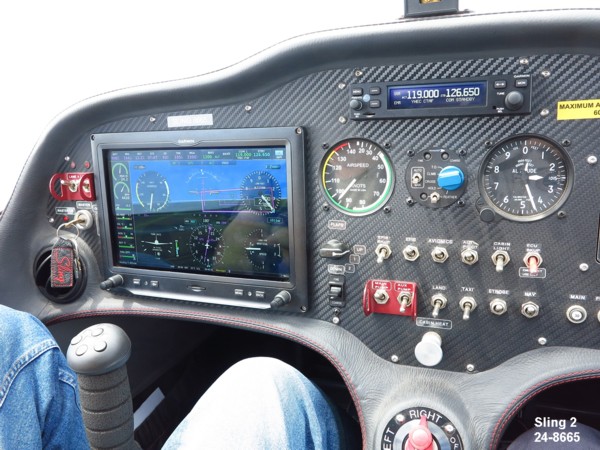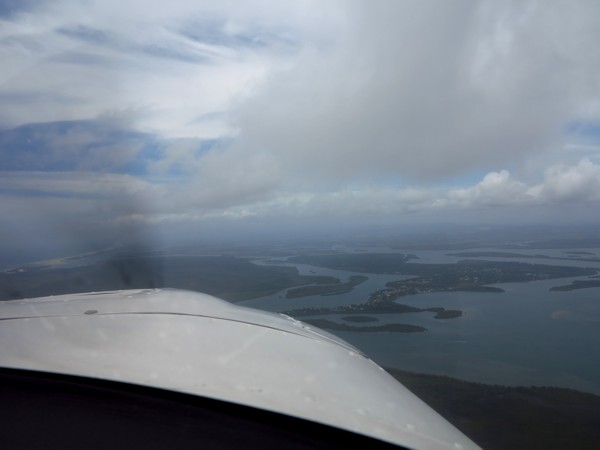 Flying over the islands on the Gold Coast
Caboolture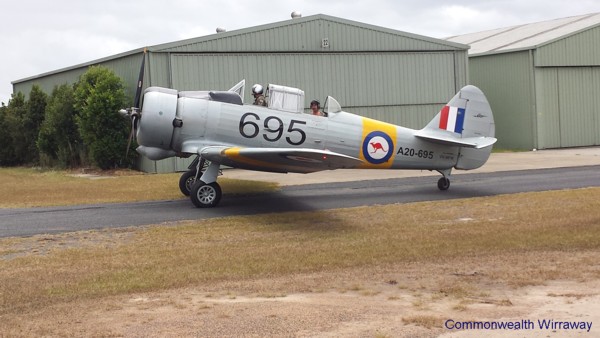 I drove my sister's Landrover to Caboolture carefully avoiding the toll tunnels.
You need to be careful here as there is no tolerance to speeding, with conservative speed limits, and sudden changes... The limit can drop from 100kph down to 60kph very quickly and so you need to be on the watchout for speed limit signs as well as the police.
They use camoflaged cameras in different vehicles and even in road work signs to catch the unwary for a fine with points on one's licence.
Sunday morning at Cabooture the aeroplanes were supposed to have gone to a fly-in breakfast, but the weather was not cooperating, there were clouds, rain, and drizzle.
I was able to go for a flight with Paul Strike in the Decathlon where we compared methods of teaching aerobatics, and I then did three circuits and landings. It was very satisfying.
After my flight the airfield was quiet, and so I had a stroll around the empty field with its closed hangars before driving to Redcliffe.
I looked in at Redcliffe Airfield where there was not much going on... then went to meet up with Rodney and his wife for a walk along the waterfront.
There's a bit of England here too, a stone from Whitby Abbey in Yorkshire which over looked the seaport where Captain Cook set sail for Australia among other places in ships built there.
Tamborine Mountain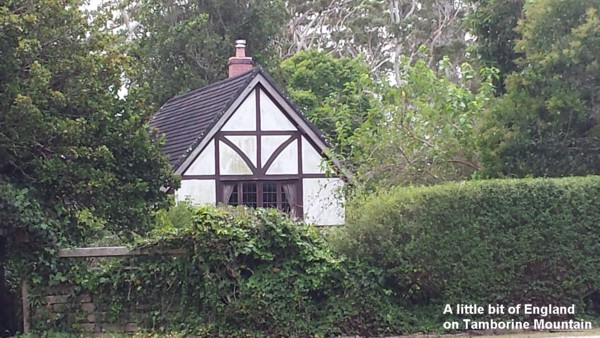 I went to the Tamborine Mountain tourist trap with my sister.
There's a street of shops and cafés selling souvenirs, and wines.
It was nice to sit down with a pot of tea with a pair of scones with cream and jam.
Julie bought an Aussie hat for me, 'keeps the Sun off my neck.
Skin cancer is common in Australia so you need to be careful.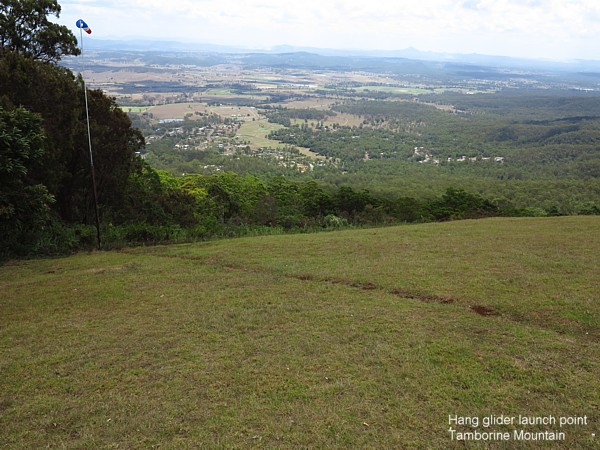 There are some very good views from Tamborine Mountain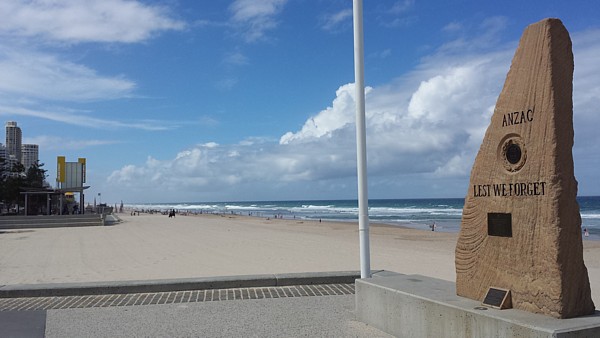 Surfers' Paradise
After the mountain we drove to Surfer's Paradise for lunch.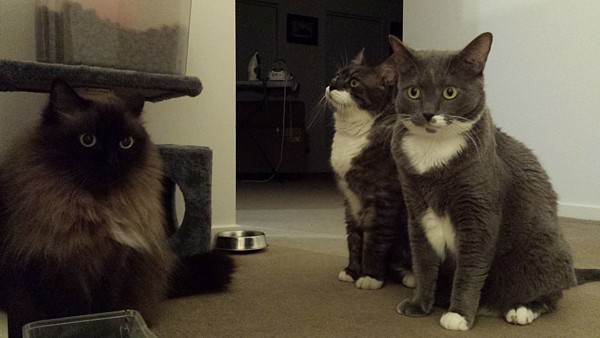 Bye bye Michael, but feed us first!


Delayed flight back to Bangkok
The flight back to Bangkok is on the aircraft that should have departed Suvarnabhumi Airport at 00:01am... This particular time is confusing to many. It is one minute into the next day, and so there may be delays due to the late arrival of passengers.
Of course there may also be delays due to the end of day flights connecting from other parts of Thailand with as the day progresses are themselves delayed later and later by the delays of the flights that precede them.
The flight to Bangkok had already been retimed by an additional hour when I arrived at Brisbane Airport. In the end it departed one hour and twenty minutes late.
I stayed one night in Bangkok and then flew to Chiang Mai.