Travels in England

Sue Thompson

Been here before, a few times

John Coker

It has been a good healthy journey so far here in England.
There are plenty of walks from the house in Guildford with interesting things to see.

Thursday nights are pub nights with a pint, a good meal, a pudding, a coffee, and good company.
A social life is regular here with trips to the pub or to a restaurant common.

Healthy walks and an interesting social life are gains living once again in England.

But I still need to work and so I have some flying to do in Canada during the next four weeks.

Here in England I finally had my SEP Rating signed off to revalidate my UK Private Pilot's Licence. I can fly for fun.

It seems unlikely that I will be able to instruct here as the conversion of a Transport Canada Instructor Rating is likely to be long and too expensive.
The opinion is that I would have to do most of a Flying Instructor course again and this is probably not worth the expense.
So I will maintain my Canadian Instructor Rating for a while longer by doing trips to Vancouver from time to time. But ultimately I have to consider my age and what I can do within the means available to me. It's probably something I will have to give up to gain something else?

I can do the Class Rating Instructor course and then do check flights as well as Familiarisation Flights/Trial Lessons, this will be cheap enough.
Many people in my age group have to face ceasing doing what they have done skillfully through their careers, it's called retirement.

I signed the form and authorised the CAA to take £45 from my credit card to request verification of my Transport Canada licence and ratings. So in a few months I should know what they might recognise, and what training I will need to achieve the same ratings in Britain.
The European Union - EASA requirements are not easy to decipher, it's complete and utter confusion.
Britain needs to be clear of this regulatory nightmare.
Pilots I spoke to at the Sywell Fly-In were uncertain as to whether their old CAA lifetime licences were valid, and whether flying the particular aeroplane type was legal. Next year it will be illegal for them to fly a common certified aeroplane such as a Cessna 172 or PA28 without having an EASA licence, but they will still be able to fly a homebuilt or a classic aeroplane not transfered to EASA certification.

On Tuesday John invited me to White Waltham where he was to meet Sue for some Tiger Moth flying.
I went for a ride too, all good fun, and the only flight I have done in England this trip.

Since my sign off I can fly here, but then I need some money to do so...
It's also a dodgy financial time as I have had the emails from British Airways since their system was hacked and all the relevant information for my credit card was stolen from them.
I suppose I will have to get a new credit card from the bank, meanwhile I have to check my card account often to check for unauthorised transactions... I suppose that the more I spend the less a criminal can get from my card?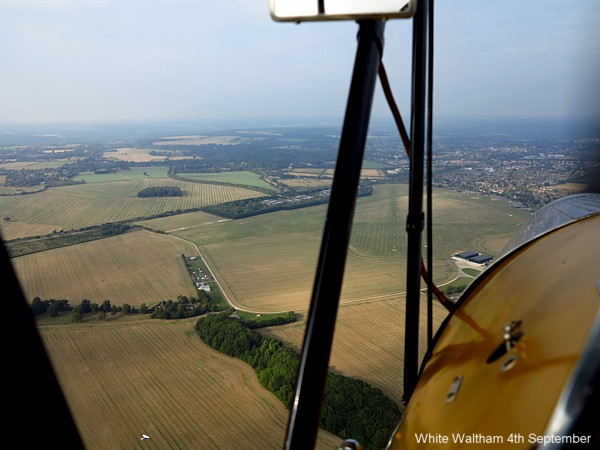 On Saturday I went to visit White Waltham but it was members day. I am not a member and so I drove away to Blackbushe instead.
The café at Blackbushe is operated by Poles, and so I had Polish Navy potato and bacon, pea soup, a meal in a bowl.
Auster Fly-In 9th September
Sunday morning I had planned to go to Redhill, but then I learned that there was an Auster Fly-In at Popham and so I went there instead.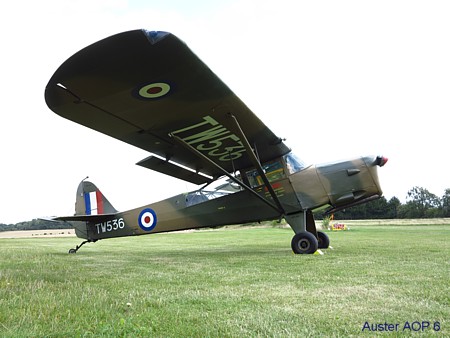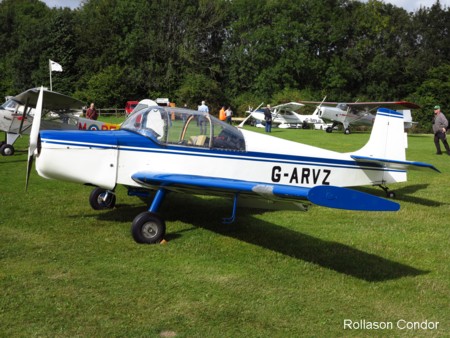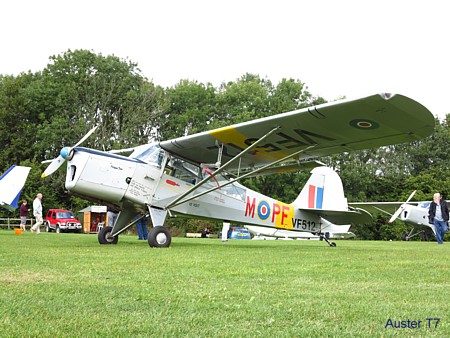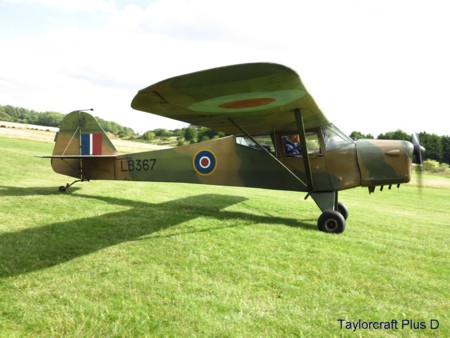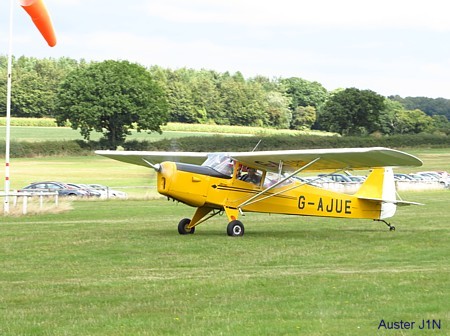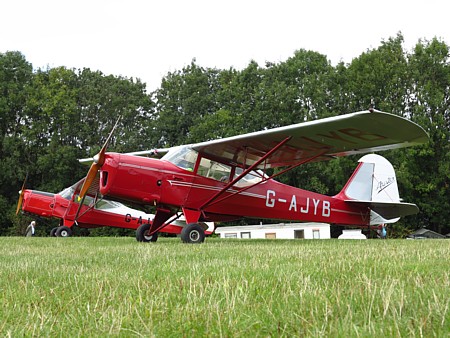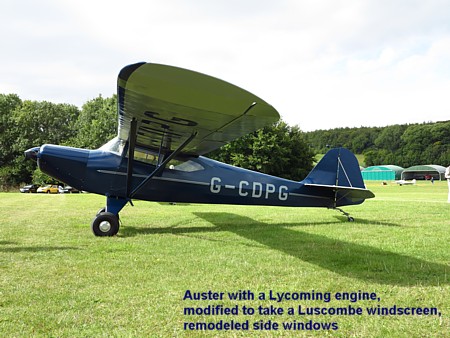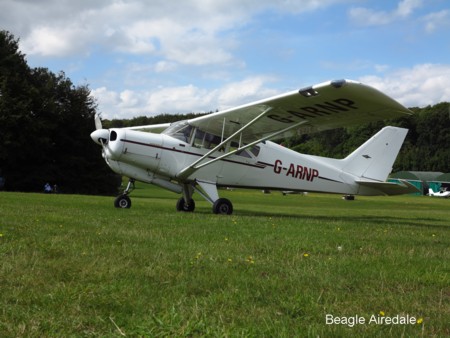 Pictures from the Auster Fly-In at Popham
I learned that the weather was poor in the Vancouver area last weekend and the Poker Run had to be cancelled.
Here in England we have had a lot of excellent weather, blue skies, and cool nights.
We've been lucky.
Sunday was windy and cool, cloudy in the morning, less so in the afternoon and warm later in the day. There was a good turn out off Austers.
The place was full of old people!
But there is hope.
I look up at the bizjets flying over this house as they turn to approach Farnborough... There are pilots flying these, and perhaps as the commercial pilots of now become old pilots, they will keep some of these aeroplanes flying into the future.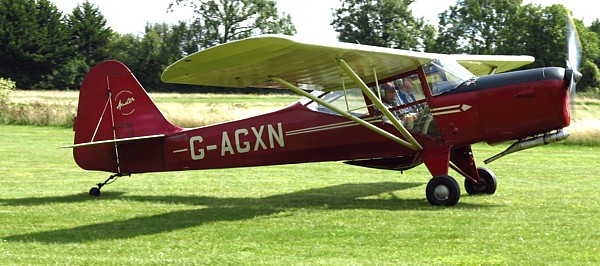 Today I drove the A25 road to Dorking, through Reigate and into Redhill... No motorway driving today. There was sunshine, and scenery to see both ways.
Met old friends and people I haven't seen in thirty years or so.
On the way back I stopped in Abinger Hammer as the car had run out of windscreen fluid, and I needed to clean the windscreen for the low Sun. It was fortuitous as I met the chap who sold me the car... The DVLA had sent him the logbook for the car rather than me and he needed my address. Serendipity.