Making efforts towards the future
Four years ago I turned sixty and to celebrate it I came to Chiang Mai and flew the Piper Super Cub... That evening I brought a group of friends together for a meal at the Good View Restaurant.
This time is different.
At the end of May I let my Thai Validation lapse, there was no point as I can no longer fly from Nok Airfield, so there won't be a birthday flight for me this year.


Field assembly and maintenance of an Airbus
The past year has been an experience. I travelled a lot, but some of that travel was because I had to continually renew my visa, month by month, even though I had a work permit.
It has been a life experience but the later part of the year was very stressful and aged me a bit.
Flying helps prevent early aging!
Flying has become all but impossible for me in Thailand as it has for many others too. Foreign pilots are moving abroad, giving up on the lengthy licence validation process, giving up on waiting many months for Certificates of Airworthiness to be renewed. Some have had to renew their Certificates of Registration too as this will expire if the aircraft is without a CxA for six months. CxRs expire because the CAAT take more than six months to issue CxAs!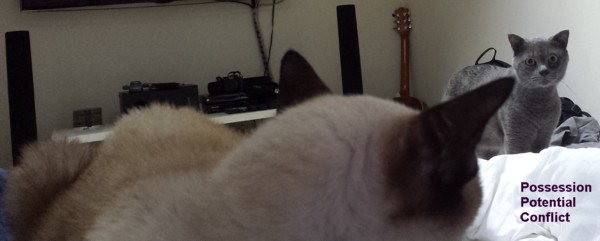 The Siamese cat has possession of my tummy.
My work permit expired in April, and so I live day to day working towards the future. It's a bit unsettling not knowing whether my efforts will ever bear fruit, but I am one to carry on.
I believe England is the place I need to return to, it is the country that took me in when I was 19 and banned from returning to Montreal. I learned to fly in England, I was paid well enough, and I even managed to create a flying club and buy aeroplanes.
I never achieved such a success in Canada, I tried hard, but I was not as fortunate in that part of the World. It wasn't all bad, it was in fact fantastic some of the time, good flying, and I learned a lot. I made a few good friends there, but it did not become home for me.
Like Thailand, Canada will be a place I will always visit.
Every country invented aviation and every country knows more about it than any other country.
There was the prospect once of an International Civil Aviation Organisation which would create a forum where all these knowing countries could make agreements, but it has failed in many of its intentions.
The present Language Proficiency farce is an indicator of the inability of nations to ensure their pilots and air traffic controllers are able to communicate in a common language.
Many places do not understand that my last 'profession' the "Safety Management System" (SMS) is a pro-active idea, and not simply a paperwork approval exercise!
For me this has meant that I need to go through a lot of effort to be able to use the flight training experience I have gained in Canada in another country.
True, I once went through a serious medical exam, a CPL written exam, an English Proficiency exam, and a Flight Test to achieve a People's Republic of China Commercial Pilots License. Now I have similar hurdles to jump to be able to do it in England.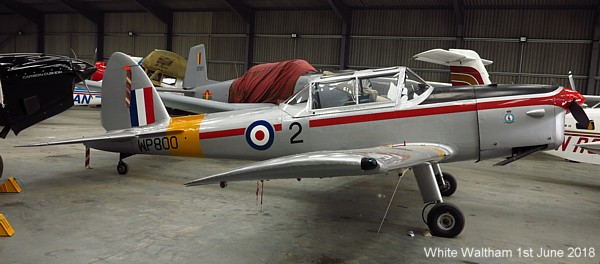 The quality and standard of this Chipmunk is a demonstration of the love England has for its aviation.
Light aircraft flying in England is in many ways more vibrant than it is in Canada because the attitude is that it is too bloody expensive, and so we do it anyway!
Canadian schools are supported by the Chinese; they need somewhere to train pilots... Even Thai pilots are sent to Canada on behalf of Nok Airways to be efficiently trained.
In England the first step for me is to renew my British Private Pilot's Licence and on the basis of this I can get an EASA Private Pilot Licence as well.
Once I receive my licence I can begin to work on a Class Rating Instructor rating and even a Flying Instructor Rating.
Some credit is given for the instructional experience I have but it is still an expensive process that is unlikely to ever be profitable... But at least I should keep flying.
This is not unfamiliar, when I went to Canada I had 2,000 hours in the book as well as many more unlogged hours instructing tailwheel and aerobatics. None of this counted for anything, and in fact some people put me down for my experience especially as it wasn't "Canadian experience". I remember the discouraging remarks made by a few people there.
Now I have "Canadian experience", not recent "British experience".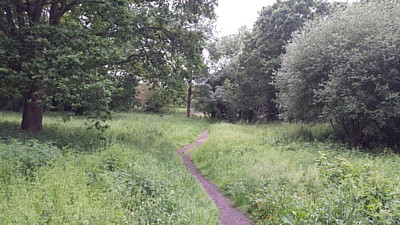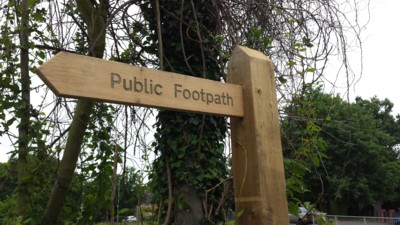 England is a way of life too.
You are never far away from a good walk and in Guildford this trip I walked a lot.
Meals and beers in pubs with friends in England were warm and social.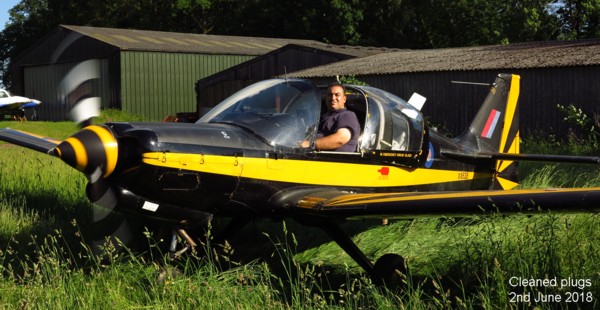 I stayed at Paul's house in Guildford. This is very convenient for transportation, and is a healthy place to be able to go for long interesting walks.
Paul has a Scottish Aviation (Beagle) Bulldog that is due an annual inspection.
Such aircraft are now on Permits to Fly and so you can do much of the work yourself, but such a machine as this also needs the professional touch.
There had been a mag drop, so we removed the sparking plugs and cleaned them... End of problem.
Next we drove to an Indian restaurant to have a meal with Irv Lee who is a local instructor and examiner and who gave me some information about the licencing process as it is now.
EASA means a lot of complication the original British licence did not have, and not only that; EASA and the CAA are continually changing their minds about how things should be done!
It was considerably different a couple of years ago when Britain accepted foreign (ICAO) licences without the need to convert, a bit like the way you can rent a car in many countries simply by presenting your own country's driving licence.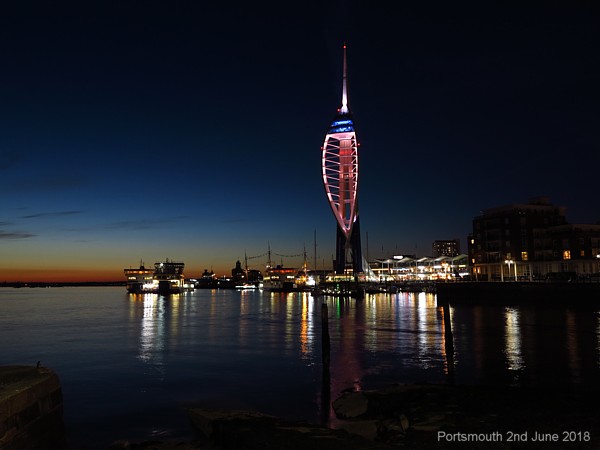 We dropped Irv off at his house in Portsmouth and then went for a look.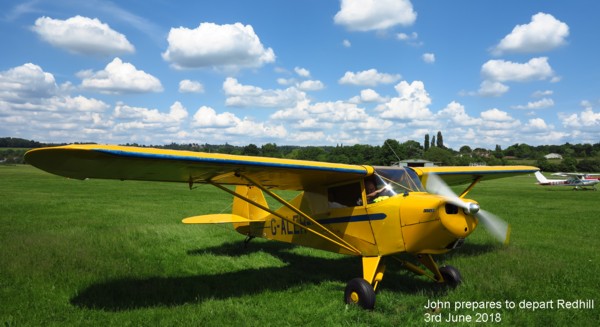 Redhill Aerodrome is still one of my favourite places.
Visited it several times on this trip to meet up with old friends and to chat at the busy Pilot's Hub.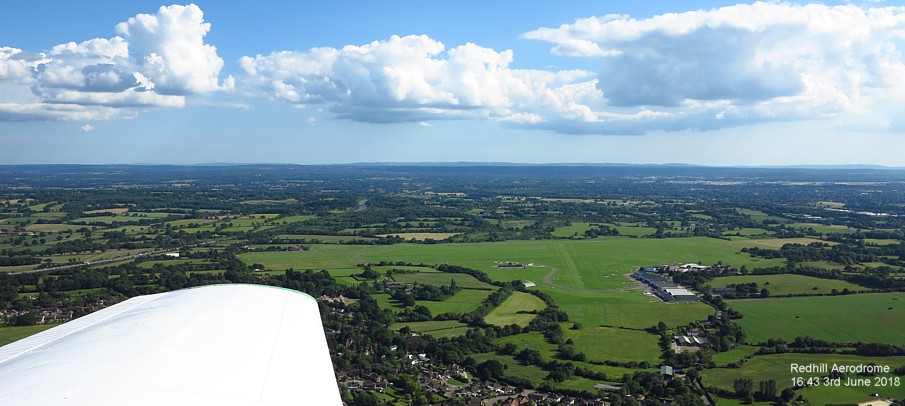 I had the opportunity to go flying, to get my feet off the ground in a Piper Warrior from Harvard Aviation.
I did three touch and goes on 08L followed by a short local over Chipstead where I once rented a cottage.
Some steep turns, a couple of stalls , and a return to land on 18. On my return Phillip was in the tower, a familiar voice from when I used to fly here in the 1980's.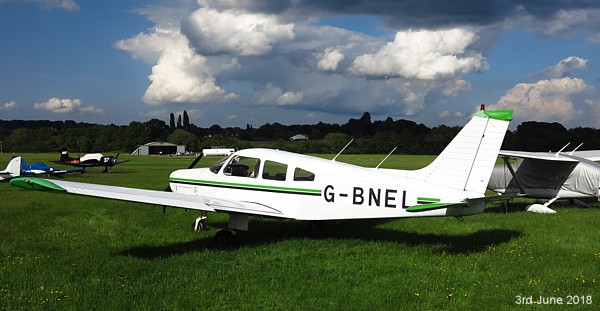 My prefered method of going into Guildford from Paul's house is by walking down the street, across a railway bridge and then down a path by the railway line. A bridge walk across the main A3 road, and then along the Wey Navigation/River into the city. Really easy, and good exercise.
Many places such as the Wey Navigation are looked after by the National Trust which ensures beautiful sites are maintained for the enjoyment of future generations.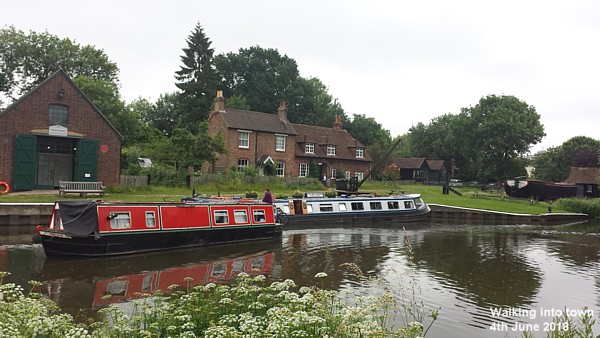 I picked up a sim card for my Thai Lava phone for £10 per month, now I have communication.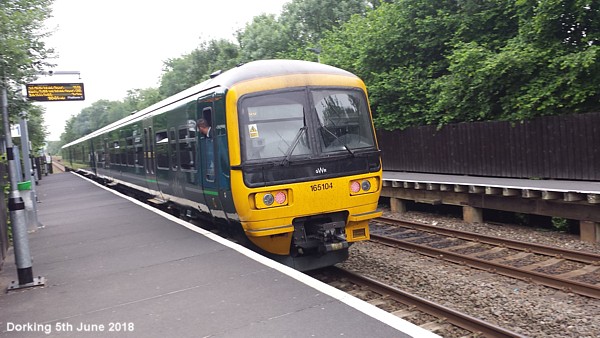 Trains are fast and efficient and usually on time as was the train to Dorking to check the MX5.
Second hand cars are less than half the price of equivalent cars in Vancouver and here in Thailand, and insurance does not distinguish between 'sports cars' and 'small cars', it is based on the statistics for the types of cars. So I found a 1400cc small car would cost as much as an MX5 to insure.
Gone are the days of cheap insurance... A certain community had many contrived accidents to make claims as they did in Canada too, and this has been at least in part responsible for a huge increase in insurance cost.
Insurance for me in anything would be over £800 per year inspite of my safe driving record with no claims since 1976. It turned out that I would save an additional £24 if my sister who lives in Australia was included on the policy... Weird! I expected to pay more for an additional driver.
Being a creature of habit, seeing a black MX5 for £900 advertised I somehow became focused on this type of car... I missed the black one, and instead found a yellow one for £950.
£950 for a 2000 MX5 is less than half the $3,800 I sold the 1997 MX5 Miata for in Canada, and the British car has 82,000 miles against the 155,000 kilometres the Japanese made - Canadian car had.


Walking into Guildford along the Wey there is a car park with this on the gate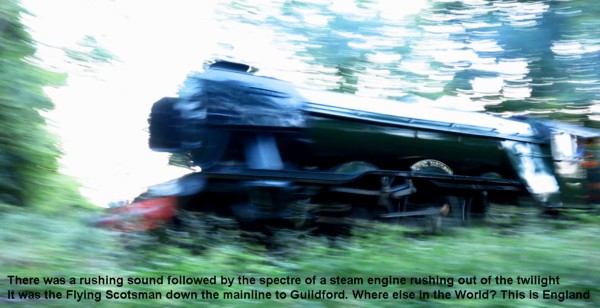 Martin sent me a message to say that the Flying Scotsman was scheduled to come through Guildford
I didn't pick the best spot to get a good view of the engine as it steamed past so this was the best I could do in the light available.
Britain is one of the few places where an old steam locomotive might come past on the mainline, we love our history and our heritage.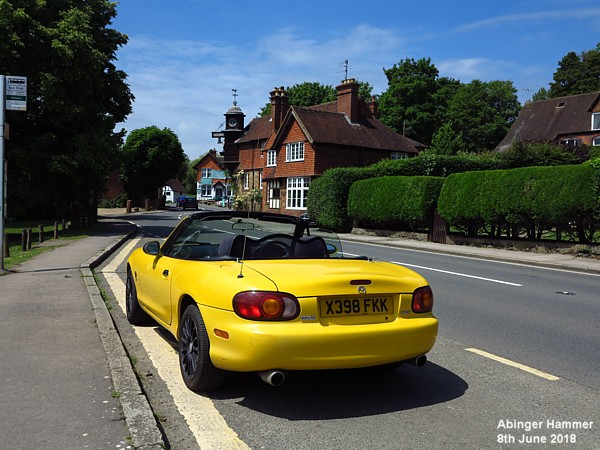 It took some effort to collect the cash together to buy this car, and enough on the credit card for the insurance.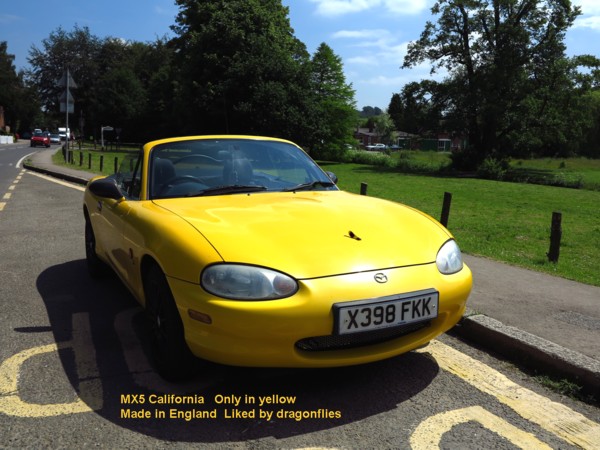 Now I have transport; essential to be able to get all the tasks I needed to do, done.
Popham


Years ago I spent some time checking pilots out in this aeroplane at Rochester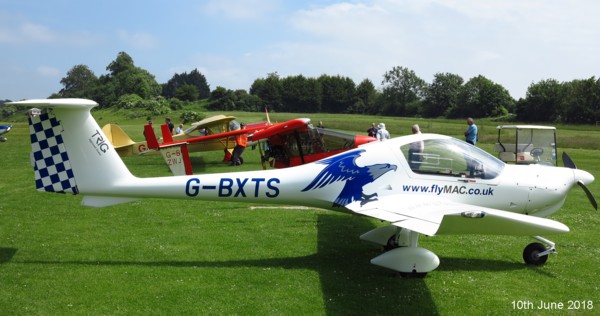 Katanas are good at what they do. This one is used for Microlight pilots training to become Private Pilots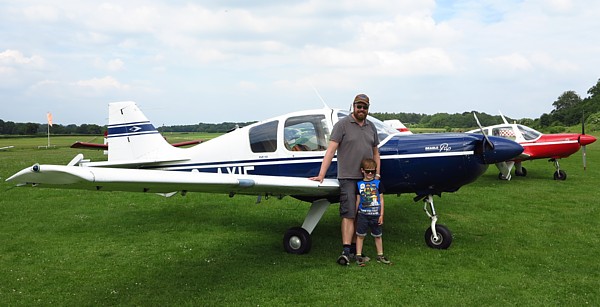 Two Beagle Pups and the Beagle Auster A61 G ARUI attended the Fly-In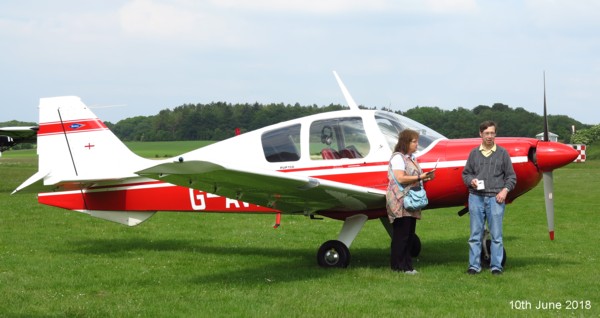 LAA Strut Meeting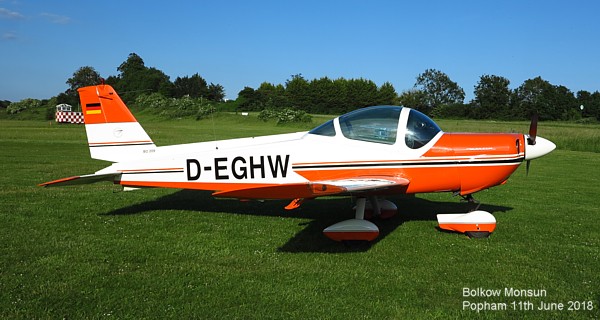 Nick Wright very kindly let me experience the Bolkow Monsun for the first time. This is an attractive German aeroplane that flies very nicely.
I did steep turns, stalls, a few wing-overs, and then barrel rolls.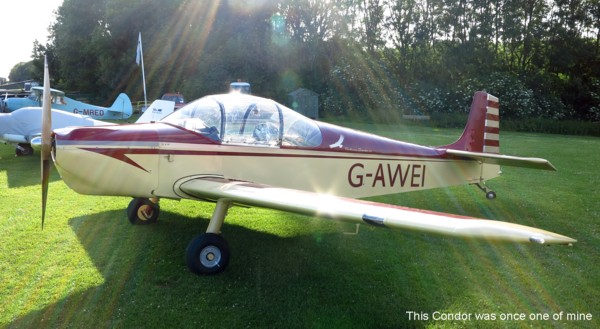 Met the new owner - rebuilder of G AWEI which I bought in 1983 and sold in 1989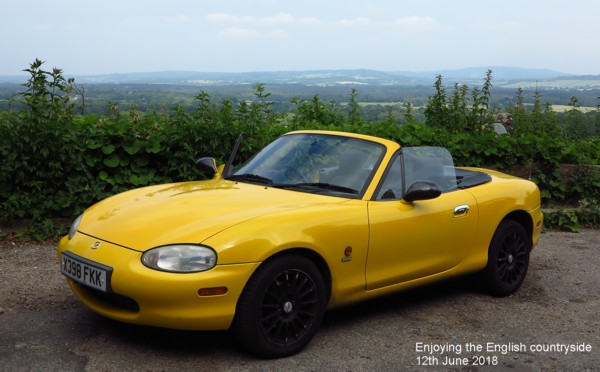 Goodwood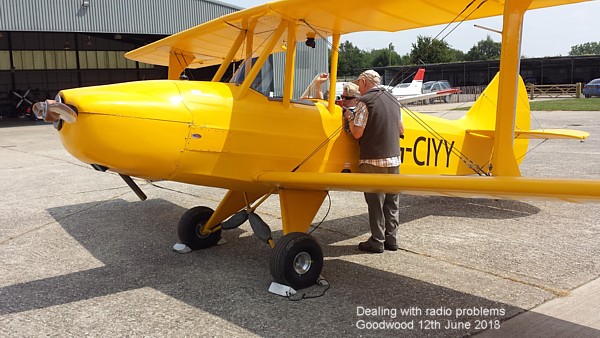 I found an apparent short in the aerial coax cable which might explain the transmit problem.
We fitted the rubber aerial to the icom radio and it worked very well.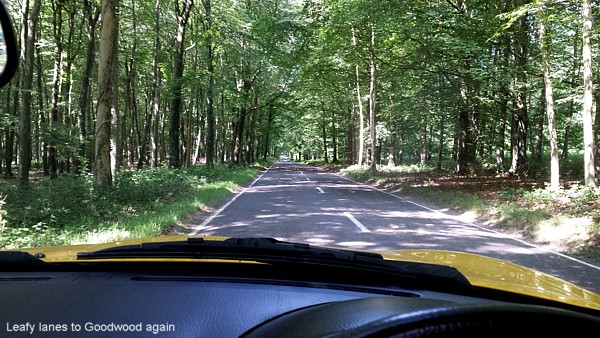 In parts of England driving is still a pleasure.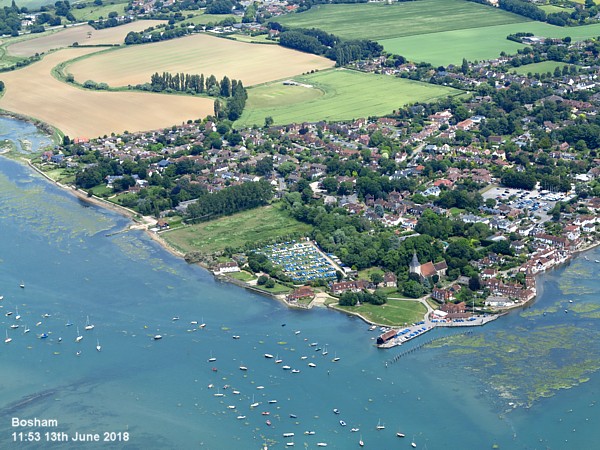 I went for a flight with Mike in his Evektor EV97 Eurostar.


There seem to be a lot of Spitfires around; they are becoming popular.
The Chipmunk in the background was the first Chipmunk I flew.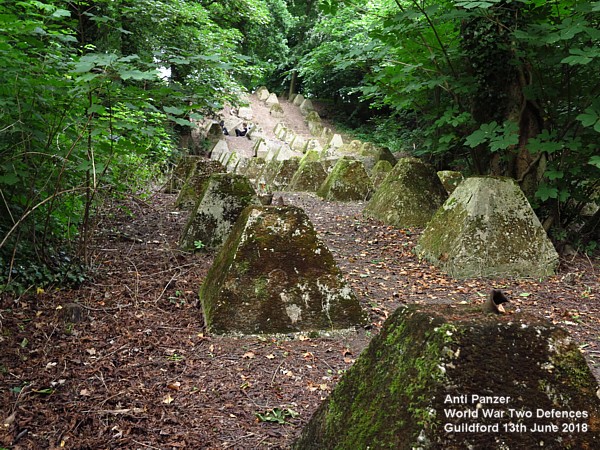 I went for an evening walk with Paul along the Wey Navigation canal, around the wetlands, and then to this bit of history.
Tank traps were set all around London in case the Germans invaded England.
Aero Expo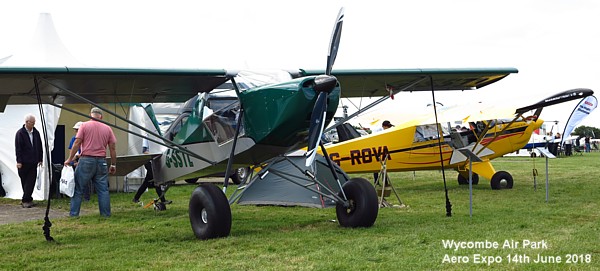 Aero Expo cost me £22 to enter and was a bit of a disappointment being a lot smaller than the last time I attended.
But I did visit Pooley's to pay for the twenty headsets the school here in Thailand has ordered.
I bought a Vickers Viscount as well.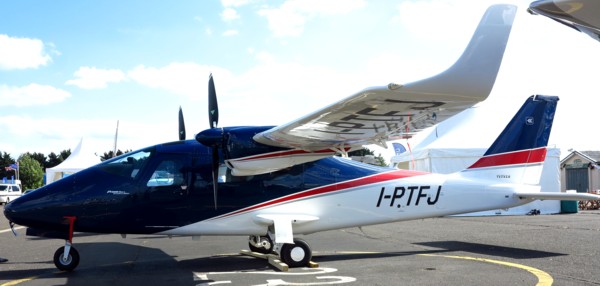 The Tecnam P2006 MkII
In Europe some schools opt for Tecnam aircraft as trainers, specifically the P2002 and P2008 single engine aircraft, and the P2006 twin engine aircraft above.
I have been told that the CAAT here in Thailand will not authorise the use of the Rotax 912 engine for training, and so Thai schools are limited to Cessna 172 and Piper PA28 aircraft using the Lycoming engine.
They miss out on using efficient aircraft for training.
China has taken the whole of next year's production of Cessna 172s and PA28 Warriors and so there's considerable difficulty imposed on flying schools here.
Oop North
I had to do a flight review (like a flight test) to renew my British Private Pilot's Licence and so I drove up north. First I sent myself to Coventry where surprisingly people spoke to me!
I met pilot examiner Jon Cooke at Aeros at Coventry Airport. This school is very social in the British way, nice people, and a cup of tea... I sat down to fill in the multiple forms required to apply for a new NPPL, and an EASA PPL.
Then I still had time to wait while Jon went off to do some simulator time with a student, and so I went for a walk to the museum.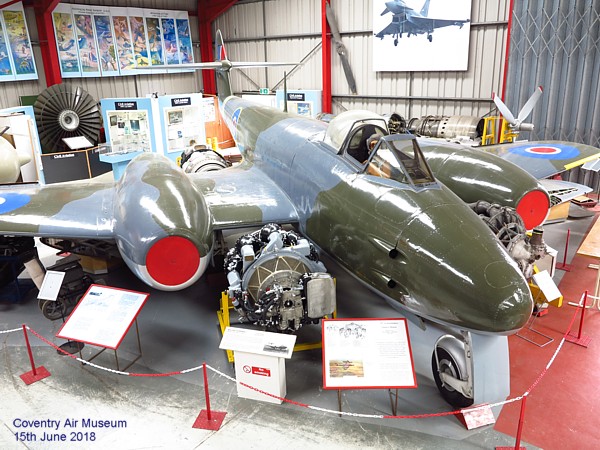 It's a good museum with a lot about the early days of jet flight.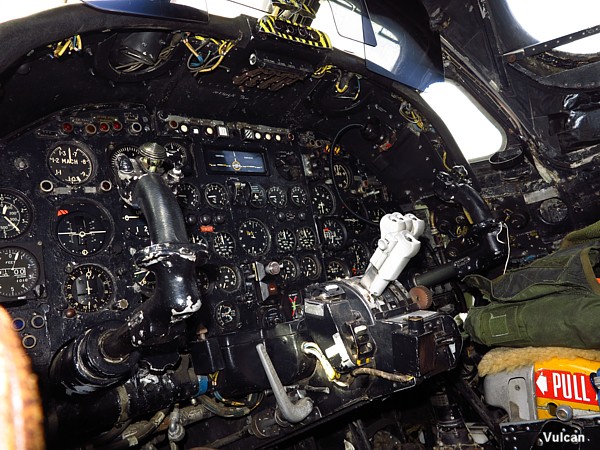 In the Vulcan I found an ASH 720 radio fitted, we used this radio in our aeroplanes in the old days.
Jon's dad has a Condor, one that I have not flown before, but I have formated on it in another Condor in the distant past.
It's been a few years since I flew a Condor, but I have more than a thousand hours in them as I operated three of them myself for a few years, and taught pilots tailwheel flying.
The Condor is the Ace Machine, the most perfect training aeroplane with light controls and easy fighter style manoeuvrability. It does everything a training aeroplane should, and to the book without the need to fudge anything. It is my favourite aeroplane.
Shenstone was a further forty five minute drive from Coventry Airport, and is northeast of Birmingham... Fortunately nights are long during the English summer and so much more can be accomplished in a day.
At 19:32 I started the engine and we were airborne from the short grass strip at 19:41 to complete the 'cross country' component of the flight review. Then it was a couple of precise steep turns, and a Practice Forced Landing. The PFL I did into Abbots Bromley airstrip with a touch and go.
We did two stop and goes back at Shenstone, and a rejected takeoff, "Fire" was the reason, (simulated call, not a real fire!). Engine stop at 20:20, flight test completed, more forms to fill...
A big thank you to Jon Cooke for enabling me to complete a flight test in a Condor.

It was a long drive back to Guildford in the dead of night... I stopped at a motorway services on the M40 for a hot chocolate energy fix... I bought an oat bar there, and didn't eat it until two days ago in Bangkok!
The exit to the motorway was blocked for maintenance while I was having my hot chocolate and so there was a diversion that apparently took one north up the motorway to the next exit to do a turn around again!
Don't ask me to go backwards, I hate that... So like an ant I went here and there to explore my options...
I ended up on country lanes working my way around to Bicester and then back onto the M40 there. At least my progress was in the right general direction.
The odometer recorded 146 miles driving that night back to Guildford.
In Canada I never drove the distances I drive in Thailand and in England!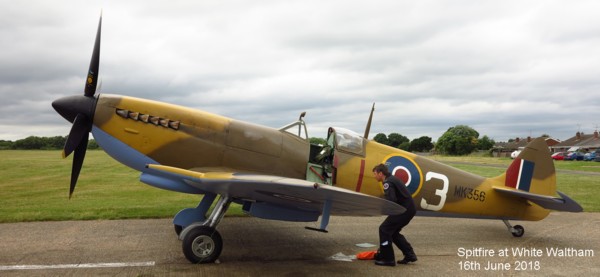 There was nothing in particular I needed to do the last two days I was in England so I went to Blackbushe, to White Waltham, and to Redhill.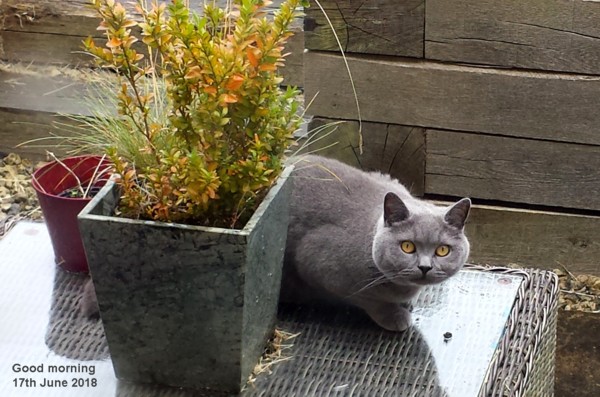 The nosey neighbour in the back garden
Her brother cat would greet me in the mornings and she would often visit in the afternoons, (I had treats).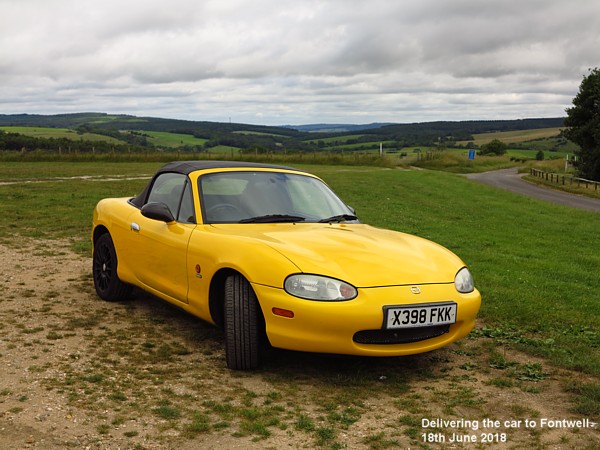 My sister will be in England at the end of this week, and she is on the insurance, so on my departure day I drove the car to her friends farm and stables in Fontwell.
I went to Goodwood first for tea and cake with Mike and Ginny, and then Ginny picked me up at Fontwell and dropped me off at Chichester railway station.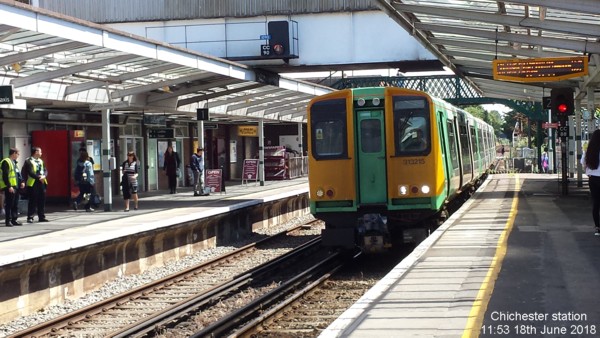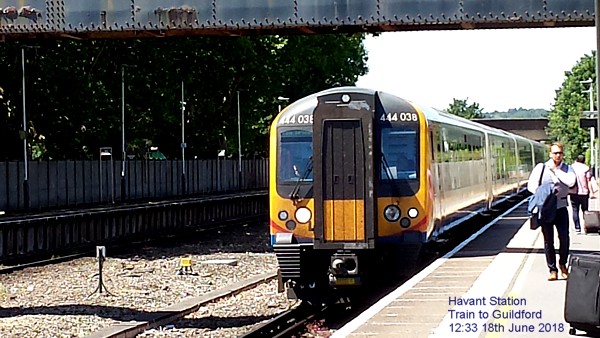 The quick and efficient train service delivered me to Guildford at 13:15.

Because I had a folding bicycle I had to take a taxi to Heathrow Airport. This cost £43.
Thai Airways was near enough on time departing Heathrow (scheduled 21:15, the photograph timing is GMT). I explained the significance of the Concorde displayed outside British Airways to the young Thai university student who sat beside me.
I slept a lot on this flight, at least six hours! Not a good thing as this stored problems for my second night, sleepless in Bangkok. Better to nap for three hours, watch more movies, and then sleep better the second night.
Back in Bangkok I took a taxi first to the office to drop off the folding bicycle for the boss, and then home. A 500 Baht journey.
I had to clear up the last bits I had to do to leave the apartment.
The boss offered me the opportunity to come here again to work, and even to go through the process to be able to instruct here, but I look at the difficulties and delays another foreign instructor has to go through with the CAAT, and it is not worth the trouble. I want to be where the flying is easy. Thailand is making it difficult for Thai flying schools to operate at the moment, it's like a concerted effort to destroy General Aviation.
I am told that the CAAT will be audited by ICAO this year, we will see whether there is any improvement following this.
There was a temporary improvement after the last audit and removal of the Red Flag status last year, but the authority has become worse than it was before the Red Flag was issued according to many in the aviation business here.
There is still some business for me in Thailand. There are many aircraft that come up for disposal and end up scrap and taking up space... There is a King Air 200 with an excellent maintenance record for sale, and a Cessna P337 in excellent condition too. The Cessna didn't sell 5 years ago, and they are asking unrealistic money for the King Air at the moment. What typically happens is they don't get an offer for what they want, and the aircraft is abandoned to go to nothing.
Two army Beech 1900s are for sale too, very desirable in some places, good freighters, but these have been abandoned, their maintenance records suspect, and so are only good for scrap. There are two unused (since new) engines for these, they are worth something.
I am now in Chiang Mai to clear up a few things here... Chiang Mai is still a home for me and so I plan to come back every winter until I die, no flying here, but this is still a nice place to be.
If the aircraft disposals business works out then perhaps I'll be here more often.
By the way I have a Navajo Chieftain for sale, and perhaps two more too. I suggested to the boss he sell all three Chieftains, and buy one Caravan or Kodiak as there is business for these types here.